2. Color Splash Nail Art Design
It's the quick and fun way to color your nails.It's all about creating uneven dotted color splash on a white background.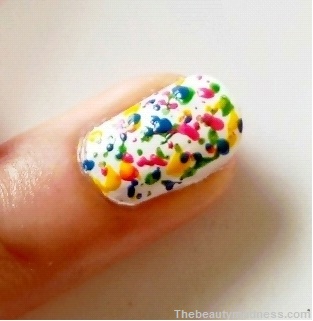 How to do
Things that you need –  Toothbrush, white nail polish, clear nail polish (top coat), 4 bright nail polish colors of your choice, plastic plate, cotton bud and nail polish remover.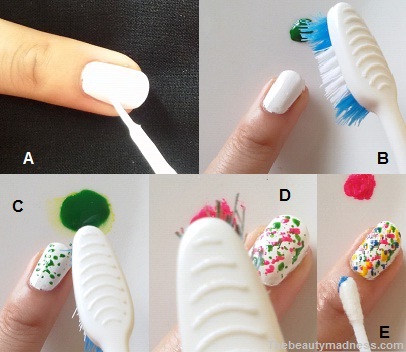 Steps
A.Apply 2 coats of white nail color and allow it to dry completely.
B.Pour few drops of colored nail polish on the plate.
C.Dip your brush into the desired color and gently dab it on your fingers.
D.Repeat the procedure for each color.
E.Clean off the excess using a cotton bud dipped in nail remover.