3. Leopard Print Nail Art
Animal prints have always been a popular style element in the fashion industry, especially leopard print that never go out of style.Make a bold fashion statement with this wild and funky leopard nail prints.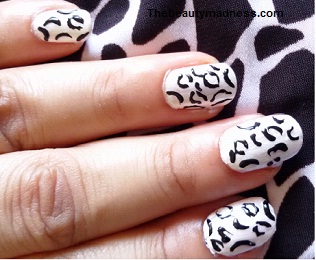 Things that you need – white nail polish, clear polish as top coat, black nail polish, toothpick and paper.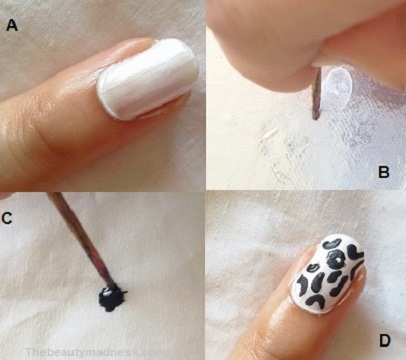 Steps
A.Apply 2 layer of white polish and allow the color to dry completely.
B.Make the pointed part of the toothpick blunt by pushing against a hard surface.
C.Pour few drops of black nail polish on the paper.
D.Dip the tip of your toothpick into the color and create irregular and broken circles and semicircles.
C.Apply a topcoat for a glossy shine.