6. Staircase Style Nail Art
Get this trendy and stunning nail art look of a staircase in just 1 minute.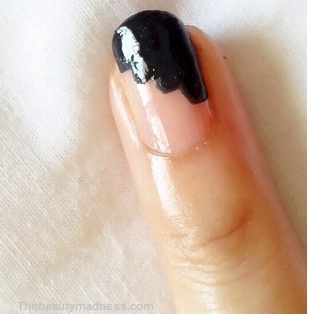 How to do
Things that you need : black and clear colored nail polish.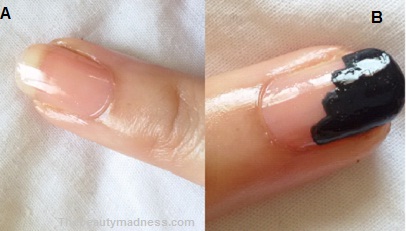 Steps
A.Apply one layer of clear colour nail polish as base coat.Allow the base coat to dry completely.
B.Now draw four vertical lines using your nail brush.
C.Each line must be shorter than the preceding one and should be in a continuous form with no gaps in between.