7. Flower Style Nail Art Design
This nail art is created by dragging dots to the center of the circle to form a beautiful flower shape.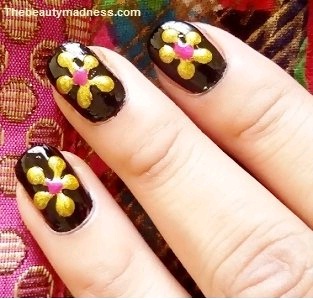 How to do
Things that you need –  Black, golden and pink nail colors and toothpick.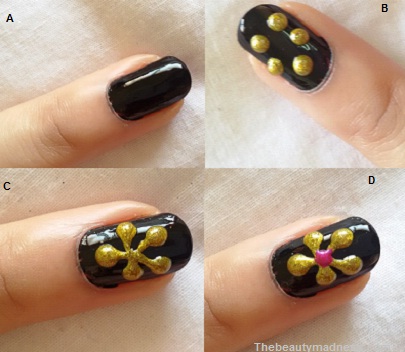 Steps
A.Apply a layer of black nail polish and allow it to dry completely.
B.To make a flower create 5 golden dots in a circle using nail brush.
C.Now using the tip of the toothpick drag each dot to the center of the circle.
D.Dot the center of each flower with a pink nail color and you are ready with your stunning flower nails.