8. Border Nail Art Design
Border nail art is the most easiest way to design your nails.These nail art is created by outlining the edge of your nails with a dark nail color while keeping the base coat light or medium shade.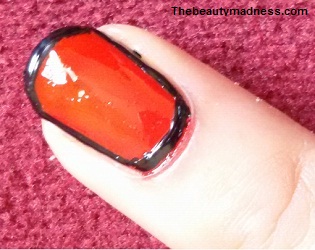 How to do
Things that you need – Red color nail polish, black color nail polish to border nails, clear nail polish as topcoat and toothpick.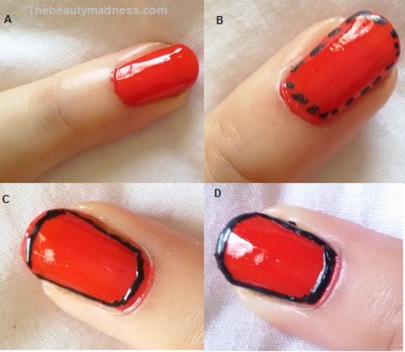 Steps
A.Apply a thin layer of red color nail polish and allow it to dry completely.
B.Dip your toothpick in black nail polish and draw small dots around the border of your nails.
C.Now join the dots to form clean lines.
D.Fill the border with this color and apply a clear nail polish as top coat for a high shine.