10 Simple and Cute Nail Art Designs
1. Smiley Nail Art
Feeling happy, sad or angry at someone, then express it through nails with this wide range of emoticons and smileys that are designed to express your emotions.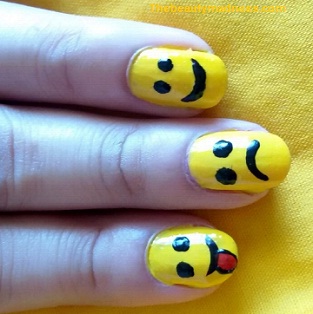 How to do
Things that you need  –  Yellow nail polish, black nail polish, clear nail polish (top coat), toothpick and plastic plate.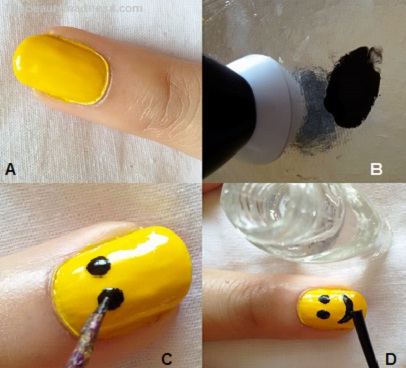 Steps
A.Apply 2 thin layer of yellow nail polish and allow it to dry completely.
B.Pour few drops of black nail polish on the plate.
C.Dip the tip of your toothpick into the color and create your desired emoticon.
D.Apply a topcoat to prevent chipping and to make nail polish last longer.